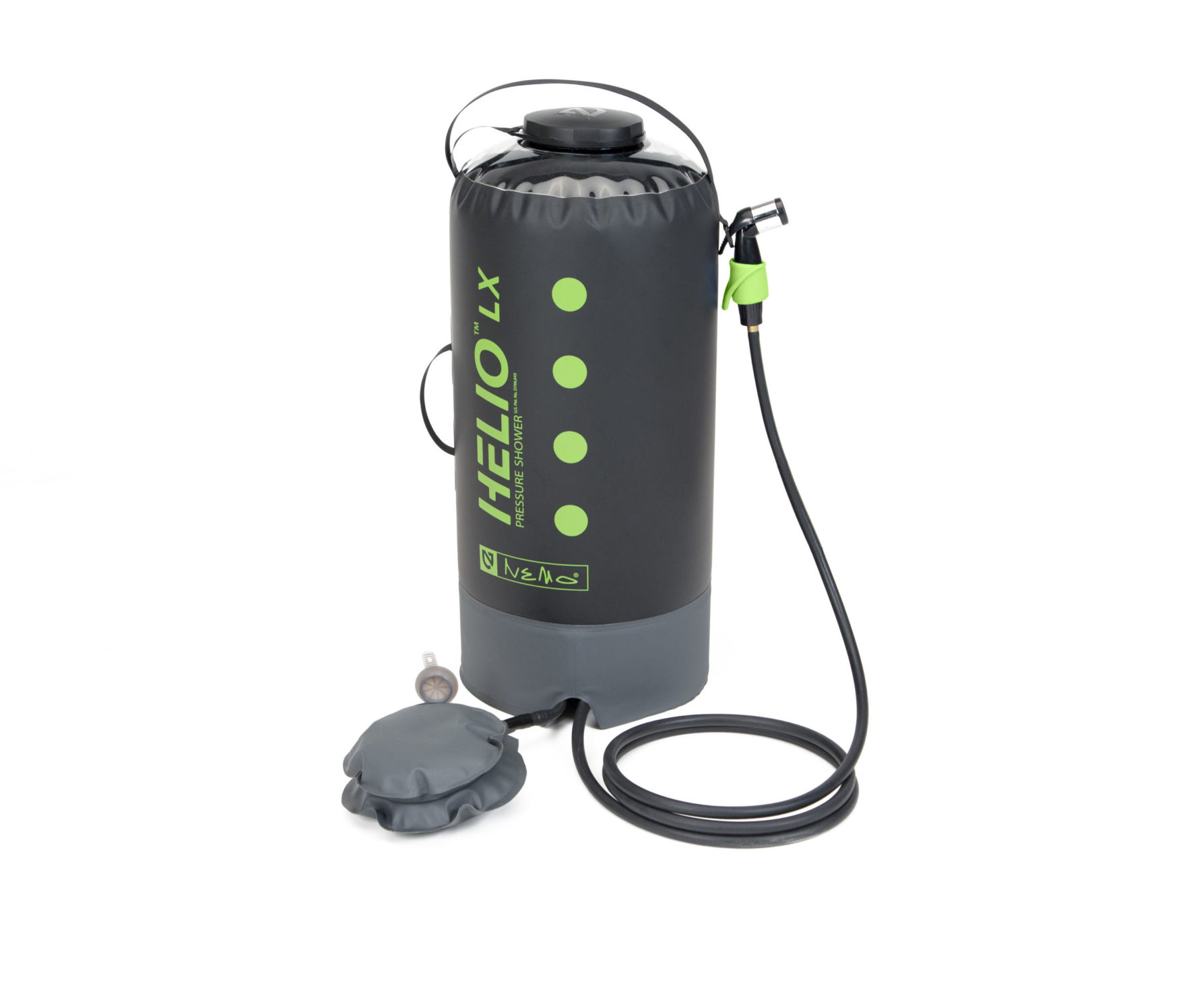 NEMO HELIO LX PRESSURE SHOWER
Unlike gravity camp showers that need to be hung overhead and produce dismal water pressure, Helio™ LX rests securely on the ground and delivers the pressure you need to wash hair, do the dishes or rinse off gear.

The Helio™ Clover Mat is the perfect partner to the Helio™ portable pressurized shower, and folds up to fit neatly into the Helio's™ ventilated carrying case. It's the perfect surface for cleaning up after your favorite activity. The supple silicone surface protects your feet from hot asphalt, sharp gravel, sandy cold pavement, and muddy campgrounds.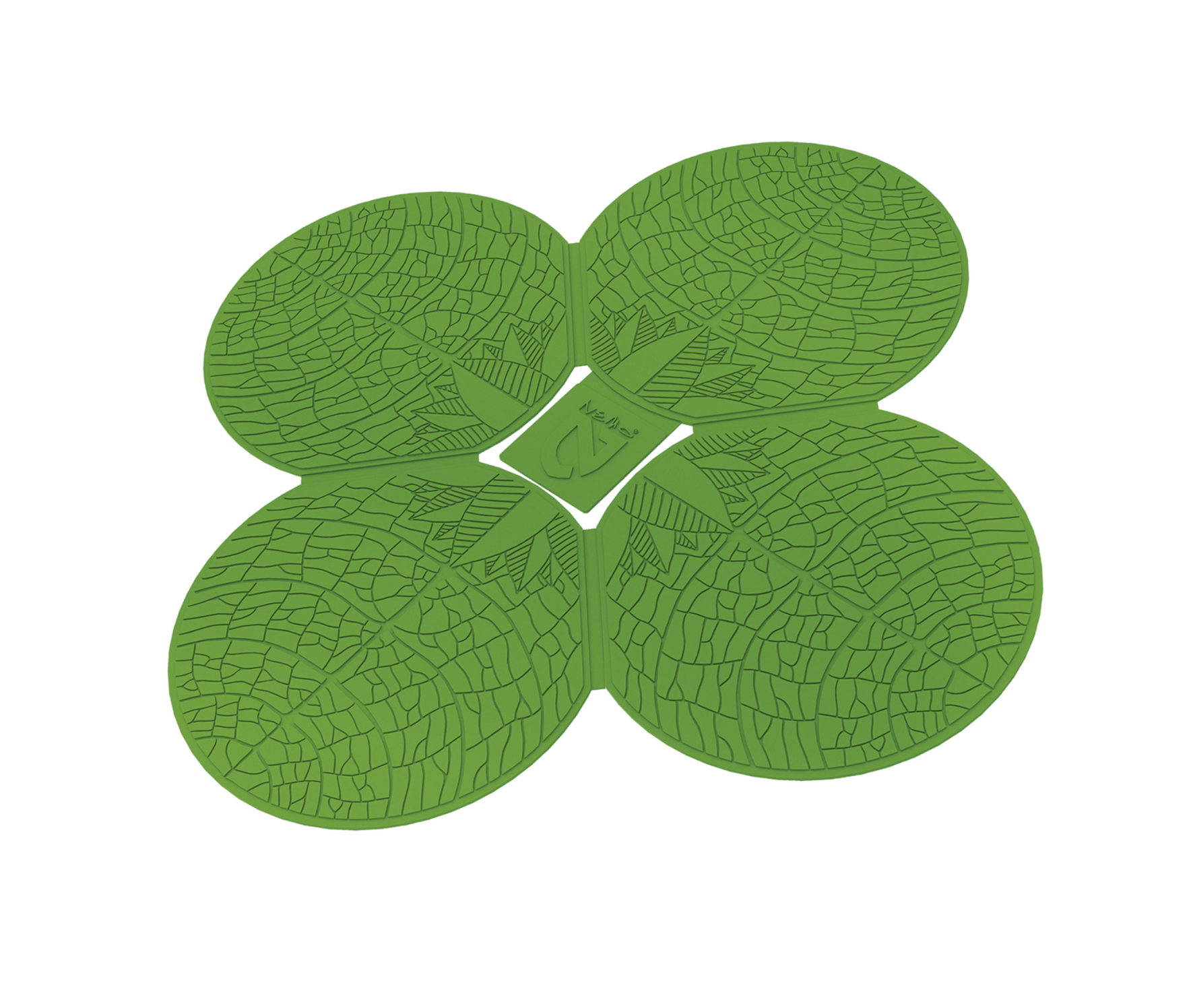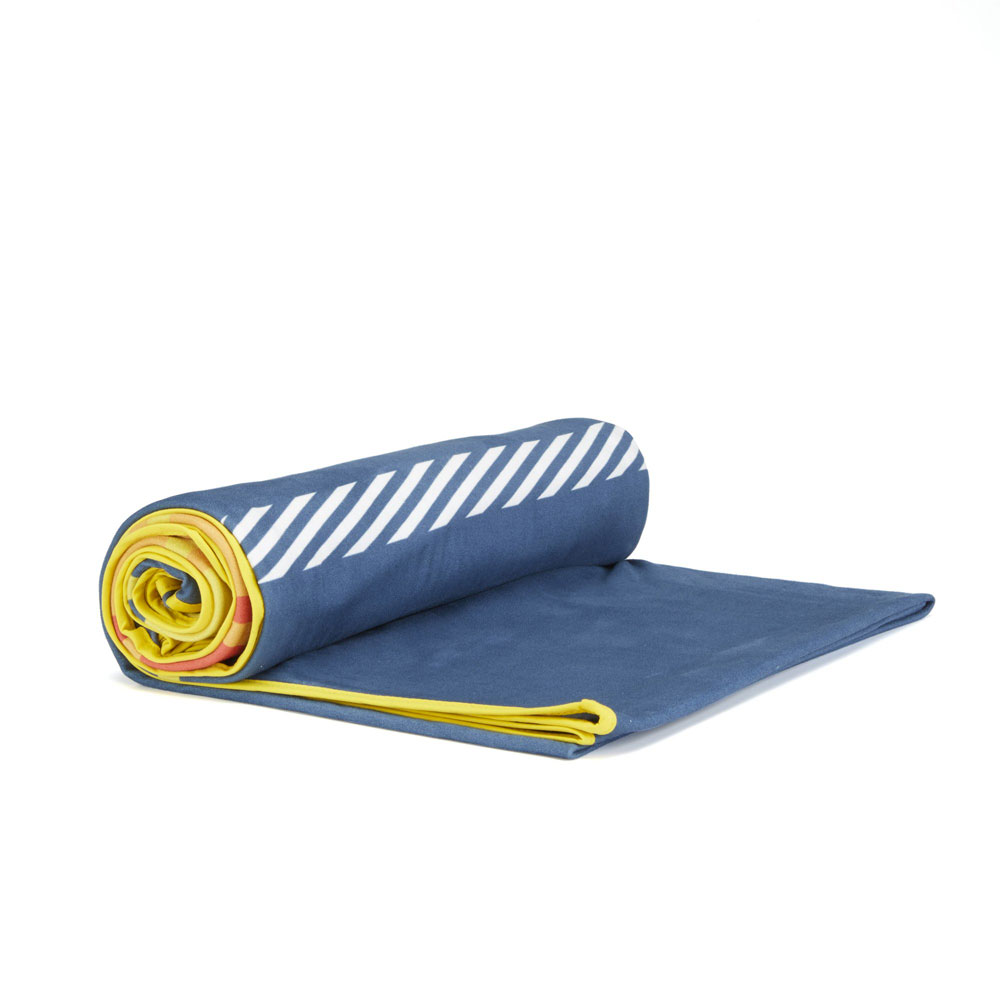 Rumpl Shammy Towel + Washcloth
The perfect camp towel, impossibly soft, insanely absorbent, with a quick dry finish. This great towel also repels sand, pet hair, odor, and stains?

Sea to Summit Wilderness Wash (Renter Keeps)
Super-concentrated liquid Wilderness Wash™ goes a long way and is gentle on fabrics and skin but effective on dishes and laundry stains. It is biodegradable, phosphate, paraben and fragrance-free. We've also made sure that the bottles it comes in are tough enough and the lids are secure enough so you don't have to worry about the soap leaking in your pack or bag.