Whether you need power while camping in a tent or trailer the Goal Zero Yeti 400 Portable Power Station and Nomad 28 Plus Solar Panel helps you keep all your essential devices charged up and ready.

GOAL ZERO YETI 400 LITHIUM PORTABLE POWER STATION
Designed for charging phones, tablets, cameras, and more, the Goal Zero Yeti 400 Lithium can also be used as an alternative to a gasoline-powered inverter generator,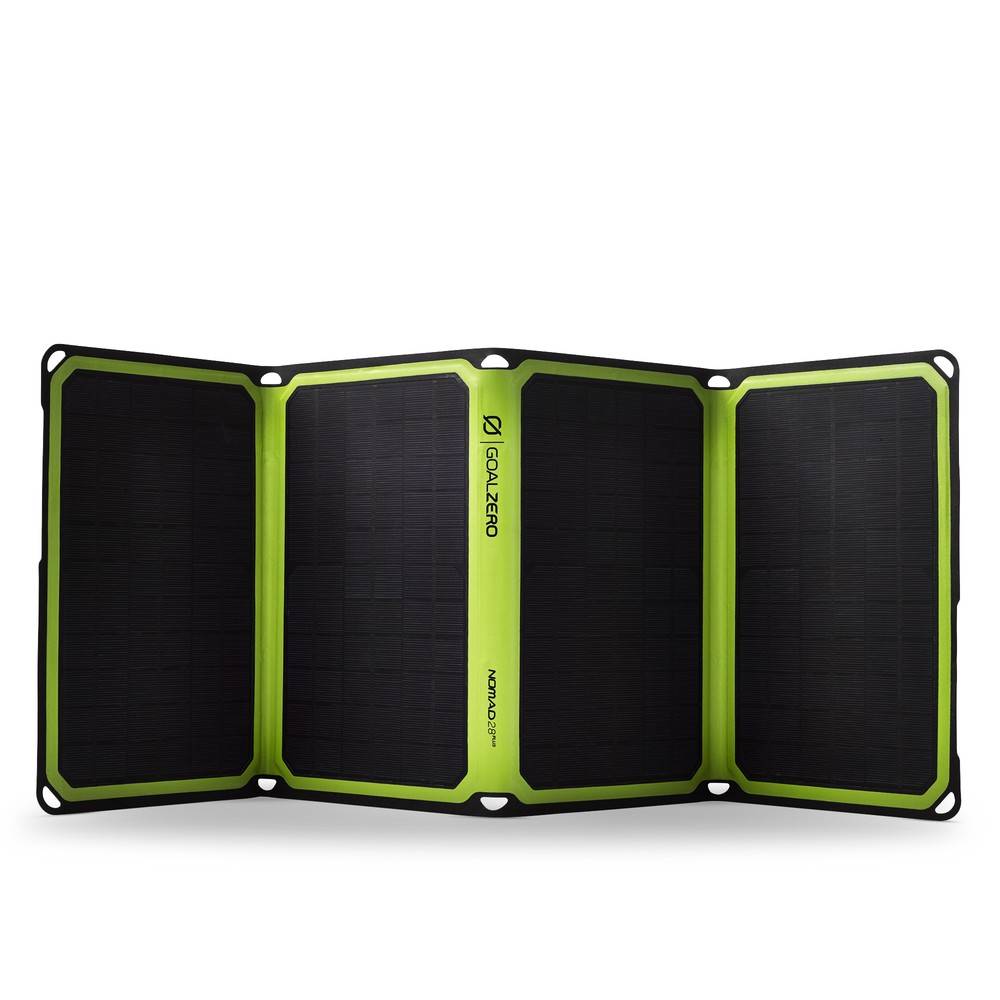 NOMAD 28 PLUS SOLAR PANEL
A 28-Watt panel re-engineered to be lighter and smarter, the Nomad 28 Plus Solar Panel has the innovative technology to charge USB devices directly from the sun. Detachable kickstand for modularity and power-flow indicator ensure the best solar charging experience. Larger footprint allows for quicker charging for the Yeti.