Lightweight and simple, the Astro™ series offers a plush 3.5-inch thickness and lateral baffles. Lateral baffles are less noticeable than vertical baffles, and prevent the sides of the pad from curling and tacoing around your body. The large Pillow Baffle™ at the head end of the pad ensures that your pillow doesn't slide off in the middle of the night, and gives a couple extra inches of height for supreme sleeping comfort.
A micro-adjust valve allows you to control your preferred level of inflation, and a dump valve allows for fast and easy deflation and packing.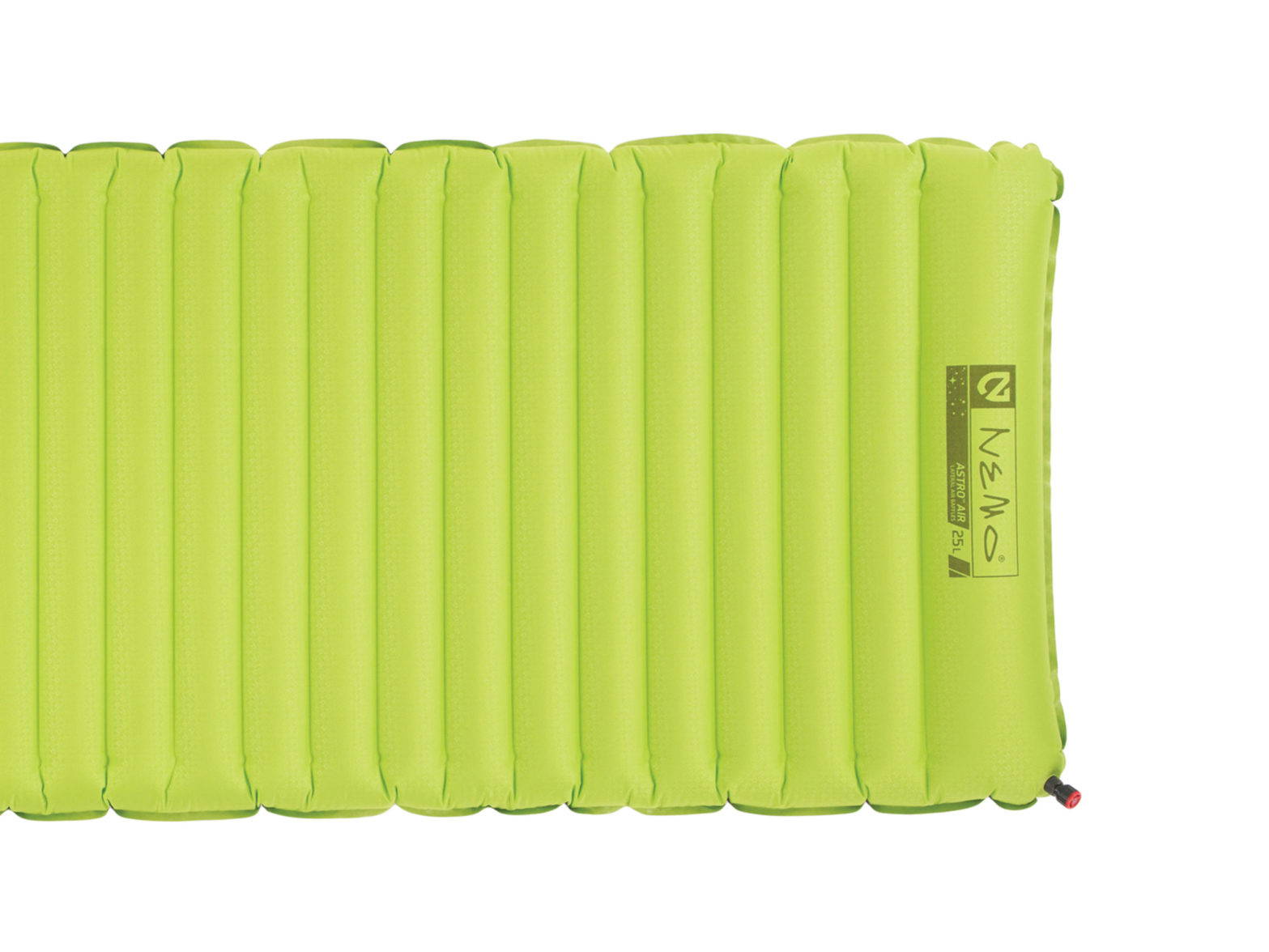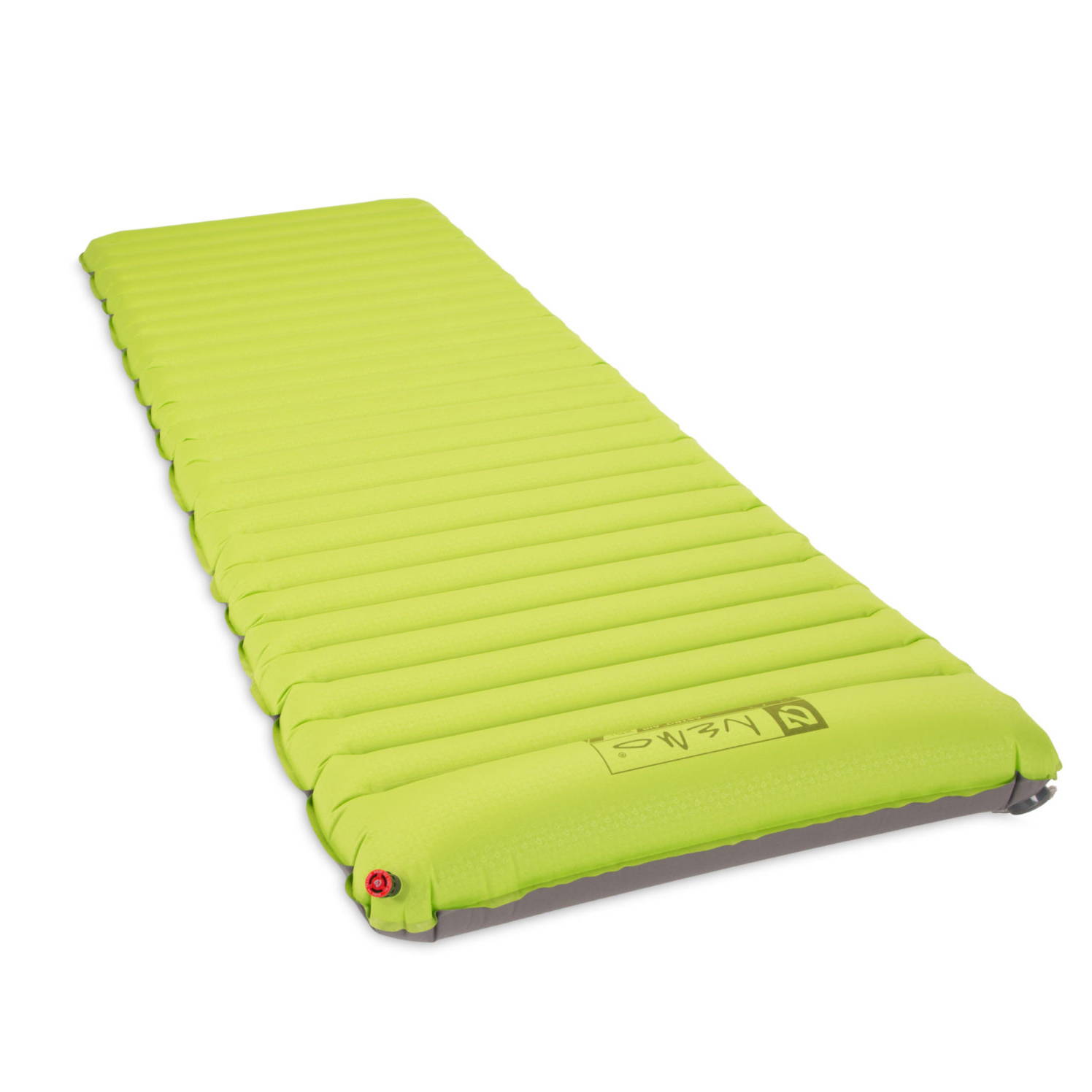 Plush 3.5" thickness is incredibly stable and comfortable.

Lateral baffles for an even, stable sleep.
Pillow Baffle™ keeps your pillow in place and adds loft.

Micro-adjust valve for customized control over your inflation.
Minimum Weight:
1 lb , 7 oz / 650 g
Packed Size: 9.5 x 3.5 in dia / 24 x 9 cm dia

Dimensions 76 x 25 x 3.5 in / 193 x 64 x 9 cm

Shape Rectangular